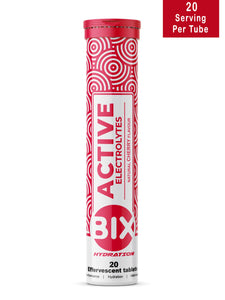 Contains optimal balance of the 4 main electrolytes: Sodium, Magnesium, Potassium and Calcium.

Formulated to hydrate at any time of the day and during physical activity.

Manufactured in a GMP-certified facility in Germany using only clean and high-quality ingredients.

Vegan, gluten-free, non-GMO and contains only natural colors and flavors from red beet juice powder.

Sugar-free, fat-free and very low in calories.